Bathroom Cleaning Tips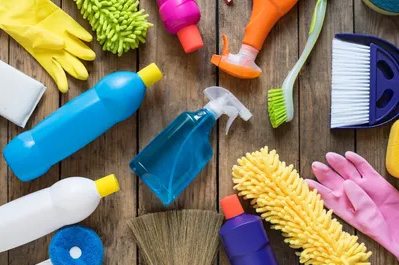 Bathroom Cleaning Tips:
Bathroom cleaning tools aren't much good unless you know what to do with them. Silvertouch has lots of tips and pointers for customers who live in redlands ,we want to help you with a variety of bathroom-related tasks, from clearing clogs to scrubbing showers.Here is a great tip : when done taking a shower ALWAYS wipe down the clear glass door ,this will keep your shower door from hard water spots and it will keep it sparkling.
How often should you clean your bathroom:
The frequency with which you clean in your bathroom will depend on how much your bathroom is used.
For instance, if you live in Yucaipa,calimesa,redlands or beaumont and you have four people in your home sharing one bathroom, you'll have to clean the sink and toilet more often than someone who lives alone. The rule of thumb here is to use your best judgment.
How to Clean Dirty Toilet Bowl Stains:
Toilet bowl rings – no one wants them,especially if you live in beaumont (the water is really hard) The earlier you attack this problem, the easier it will be to remove the ring. Thorough cleaning with a commercial acid-based bowl cleaner may do the trick. If not, there are other ways to tackle the problem.
How to Fix Bathroom Clogs:
1. Clean the stopper: Soap scum, gunk, and hair can collect on your sink stopper. Remove yours and soak it in hot water. Afterward, you can clean the stopper using distilled white vinegar.
2. Plunge: Plungers aren't just for toilets; they can also unstop sinks and showers. Just make sure you're using one of the good ball-shaped models that you buy at a hardware store,check out TRUE VALUE hardware in calimesa.
3. Remove the drain trap: If you or someone in the house is fairly handy, you can try cleaning out the p-trap, which is the bendy pipe you can see under the sink. You'll want to turn off the water first.
4. Make a drain volcano: Pour 1 cup of distilled white vinegar into the clogged drain. Then, gently sprinkle ½ cup baking soda into the drain. Plug that up immediately, and let it sit for about 15 to 30 minutes. Afterward, remove the plug and flush the drain with very hot water. Note: If you use this method and your sink is still clogged, do not follow up with a commercial drain cleaner. The resulting chemical reaction can be extremely hazardous to your health
Shower Cleaning Tips:
After applying a soap scum remover using a spray bottle. Let the solution sit for at least 10 minutes. Afterward, rinse the soap scum remover from the walls. This may take several tries as the dish soap in the cleaner will bubble as you spray it. And you want to rinse thoroughly so you don't slip and slide on your concoction. For scummier walls, you may need to repeat the process a few times.
If you don't have time to clean your bathroom — or just plain don't want to — we have a solution for that too: Contact SilverTouch House Cleaning! Keeping your powder room neat and tidy is just one of the many ways we can help you around the house so you have more time to relax.
get a free quote
or call us at (909)794-6715